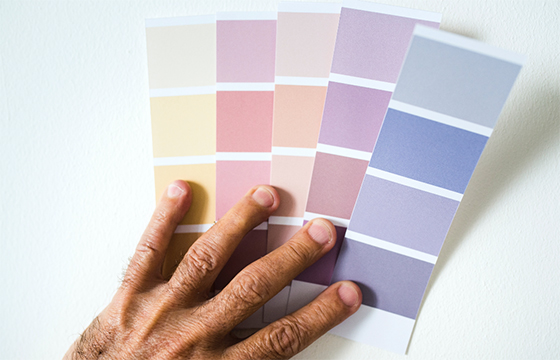 Decorating your Greensboro apartment can be a fun way to let your personality shine through and make it truly a place to relax and unwind. If you are a person who likes to stay on top of trends, why not give your decor an update with some of the most popular 2019 color trends on the market?
Fun Ways to Add Color to Your Apartment
Hazelnut
If you are looking for the perfect neutral color to add throughout your apartment, nothing is warmer or more inviting than hazelnut. It is classic so it will stay in style for years to come and can be the perfect color to add to avoid clashing with your existing furniture, rugs or artwork. Adding some hazelnut throw pillows to a light couch can create a sophisticated elegance.
Lilac Gray
Dove gray has always been a popular color for homes, and this year it has received a more modern update, elevating it from a neutral color to a warmer hue by injecting a little lilac into the formula to create lilac gray. It is the perfect accompaniment to apartments that feature a gray palette. Try adding some lilac gray to your accents such as towels and decorative pieces.
Dark Greens
If you prefer a darker palette, rich hunter green is making a comeback since its prevalence in the mid-90s. The color helps to bring the feel of greenery and rich earthiness to your home and can be a great way to bring strong color to a lighter palette. Dark greens can work best in a room when added into an area rug or through couch throws.
Pastels
Pastels with a more muted and chalky undertone can provide a calming and soothing effect and are the perfect option for those who truly want to make their apartment their retreat away from the stress of their daily life. It is understated and won't take over your home or make it feel closed in. Consider incorporating it in artwork or curtains.
Are you looking for a new Greensboro, North Carolina apartment to make your own? Call or stop into Woodland Park. They have the floor plans to suit any type of lifestyle and taste.