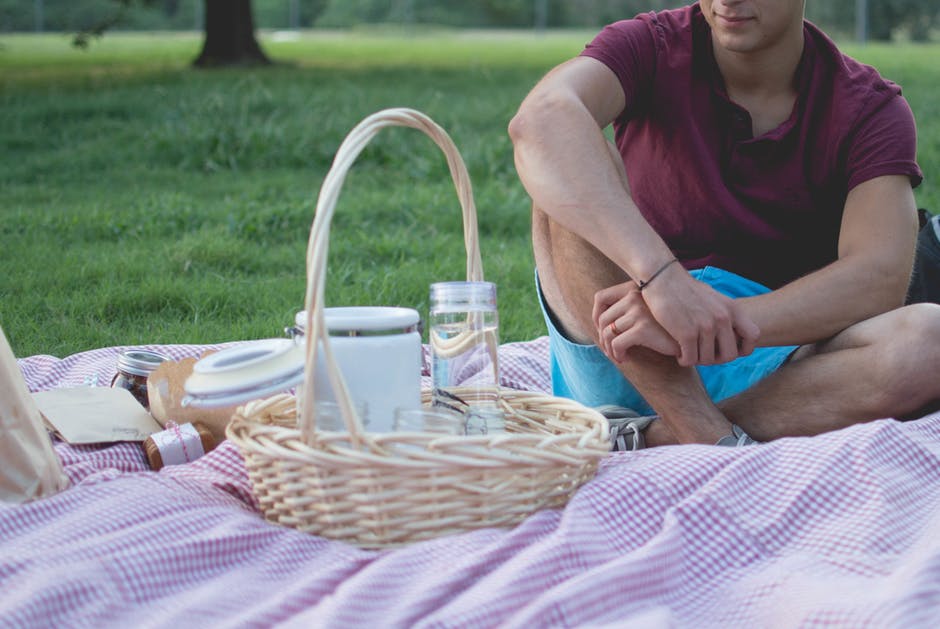 This time of year is ideal for enjoying a picnic on a warm afternoon. While you might be tempted to fill your picnic basket with potato salad, fried chicken, and baked goods, there are much healthier options. Instead of packing fatty or sugary foods, consider bringing these to your next picnic.
Chicken Avocado Roll-Up Sandwiches
Skip the ham and cheese sandwiches, and go with this healthier option instead. To make these tasty roll-up sandwiches, mash lime juice and cubed avocado pieces in a bowl. Add shredded chicken, chopped bell peppers, chopped red onions, shredded low-fat cheddar cheese, shredded low-fat Monterey Jack cheese, chopped chives, and sour cream to the bowl, and stir these ingredients. Lay out corn or whole wheat tortillas, and cover them with the chicken-avocado mixture. Roll up the tortillas and cut them into sections that are about an inch long.
Strawberry Pasta Salad
This filling salad offers a more nutritious alternative to potato salad and other mayo-based salads. To make this salad, cook a pot of whole wheat penne pasta. When the pasta is done, place it in a large salad bowl. Add baby spinach, sliced strawberries, crumbled feta, and toasted sliced almonds to the pasta. Mix or toss these ingredients and season them with salt and pepper. Drizzle balsamic glaze on the salad for some added flavor.
Key Lime Cheesecake
Put a healthy spin on calorie-filled desserts with these delicious key lime cheesecakes. To make them, mix melted butter with crushed graham crackers in a bowl. Divide this mix into 4-ounce mason jars. Beat low-fat cream cheese in a mixer for about 30 seconds; then add lime juice and vanilla extract. Mix these ingredients; then add a small amount of powdered sugar. Add light whipped topping; then put the cream cheese filling in a sealable bag. Cut off the corner of the bag, and fill each of the jars. Add lime slices to the jars, put the lids on, and bring these tasty treats to your picnic.
Our community's picnic pavilion provides a perfect spot for enjoying a picnic lunch. Contact us to learn more about our apartments in Greensboro, NC, including our other apartment and community amenities.