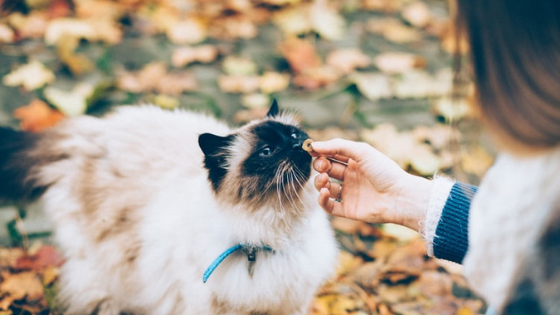 At our pet-friendly apartments in Greensboro, NC, we have lots of feline residents. Sometimes, our community members prefer to make their own cat treats rather than buying them from the store. If this sounds like you, we've come up with some recipes that'll help you keep your furry family members happy.
1. 3-Ingredient Salmon Cat Treats
All you need are eggs, flour and canned salmon for these treats. Pulse the salmon in a food processor until it's finely chopped, then combine the egg and flour until a dough forms. Roll the dough out into a flat 1/4-inch layer. If you don't have a rolling pin, you can simply dust a pint glass with flour, then roll the dough. Use a cookie cutter to cut the treats into bite-sized pieces. You can use a teaspoon or tablespoon to create cat treats.
2. Tuna Cat Treats
These treats incorporate catnip, which is an unavoidable luxury for most cats. This recipe utilizes canned tuna, which is super affordable and easy to obtain at almost any grocery store. This treat also requires forming dough in a food processor. Once the dough is ready, form small balls with your hands and bake them for about 15 minutes until they're crispy. Be sure to let the treats cool before you give them to your furry friend.
3. Old-Fashioned Oat Cat Treats
The dough for these treats has a foundation of old-fashioned oats and flour, so they're sturdy and able to withstand the happy chomps and bites of your feline. If your dough becomes too sticky while it's forming, add a little more flour. When it gets to a palatable consistency, roll it out and form it into kitty-friendly shapes. Use toothpicks and cookie cutters to make fun creations.
4. Cheesy Homemade Cat Treats
If you think you love cheese, wait until you put these cheesy treats in front of your cat. Thanks to a bunch of shredded cheddar cheese and grated Parmesan cheese, along with a bit of vanilla yogurt, these treats take simple ingredients to a new level that'll make your cat adore you even more.
Are you on the hunt for an awesome pet-friendly apartment in Greensboro? Woodland Park is ready to welcome you home. View our available floor plans today!