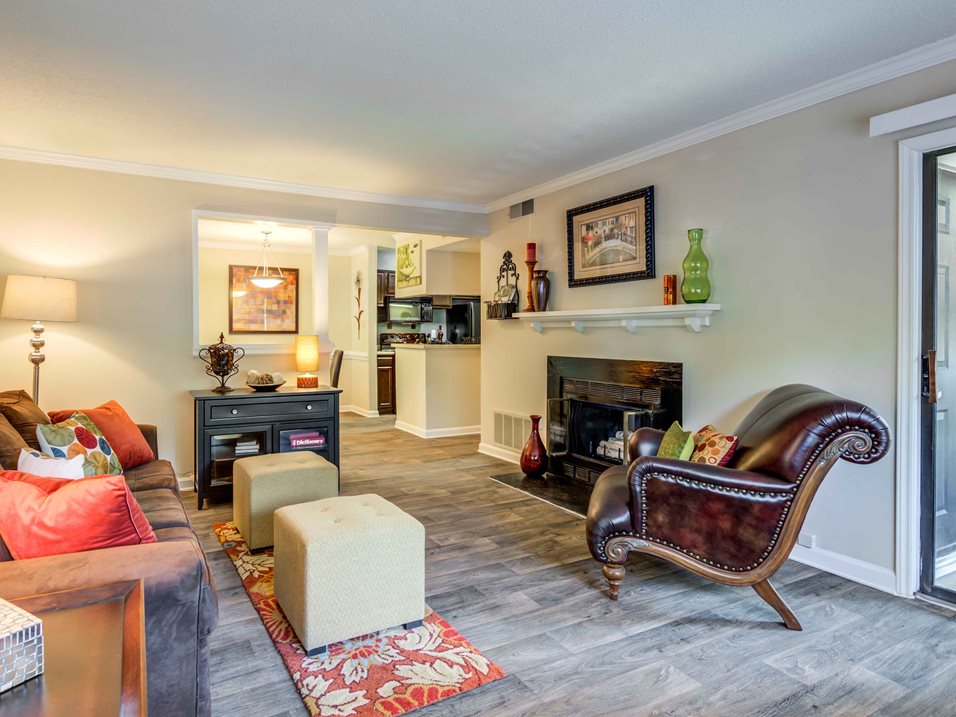 One of the most important rooms in your apartment is the living room. Therefore, when you are living in our apartments in Greensboro, you have to find out some of the home decor ideas that you can use for your living room. You have to make sure that you are selecting something that is trendy and not an outdated living room idea. The following are some of the living room decor ideas that you can consider when you are living at Woodland Park Apartments.
Maximize Mix and Match Accessories
Individuality remains at the forefront of design at Woodland Park Apartments. This is why you have to look for ways that will breathe new life to your living room without having a complete overhaul. Instead of using plain-colored accessories, you have to make sure that you carefully select the mix and match accessories that will bring out a fun and attractive look to your living room.
Make Use of Unique Rugs in Your Living Room
The other décor idea that you can use to make your living room look more attractive at Woodland Park Apartments is using unique rugs. You can select the rugs depending on the shapes, styles, and materials that you need.
Use Modern Luxe
Modern luxe embodies the blend of amazing designs and beautiful plush materials. You can use modern luxe to replace traditional luxe. The modern luxe comes in a saturated and refined color.
Use Bold Colors
Not everyone is brave enough to use bold colors in the living room. However, when you are living in the Woodland Park Apartments, you have to make sure that you are brave enough to use the bolder colors in your living room. The bold colors give a brighter statement about your living spaces. You can either use different colors or use the same color.
Bring the Outside in
The green color is mostly meant for the outside environment. However, you need to consider having natural plants in your living room also.
Making the living room beautiful requires some hard work and careful selection. Consider making use of the tips discussed above to transform your living room. When you're ready to move into one of our apartment homes, contact our team.